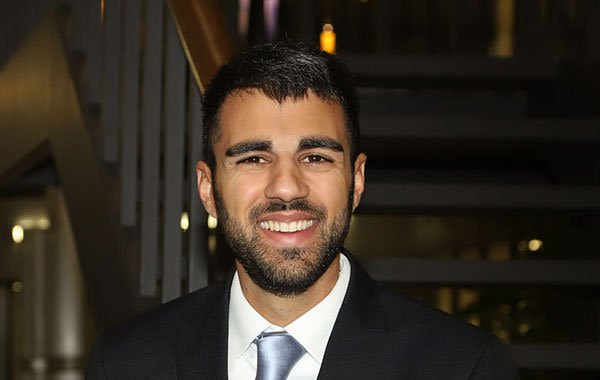 EMPLOYMENT. LAWYER, COMMERCIAL LITIGATOR, AND AUTHOR
Hessam graduated #1 in Human Resources at Louisiana State University in December 2006. He published a book in 2008 entitled Winning Middle Eastern Hearts and Minds. He continued his education by obtaining his law degree from the University of Houston Law Center in May 2010, where he served as Chief Notes & Comments Editor of the Houston Business and Tax Law Journal. While at the University of Houston, he began working for a law firm practicing employment law. Hessam successfully represented both employers and employees in his first job before starting his own practice in 2013. Hessam has managed his practice through The Parzivand Law Firm, PLLC from 2013 to 2019.
THE ULTIMATE PERSPECTIVE
Combining his HR knowledge with experiences as a representative of both employees and employers gives him a strong perspective on employer compliance issues.
Hessam has been a licensed lawyer in the state of Texas since 2010. He has been admitted to practice in all four Federal District Courts in the state. He has also practiced law in Louisiana and Oklahoma during his career on a pro hac vice basis.
AREAS OF PRACTICE
Hessam has worked on cases involving a broad range of employment and commercial litigation issues including:
Fair Labor Standards Act (FLSA) cases involving unpaid overtime and retaliation including collective actions under the FLSA

Sexual Harassment Cases

Pregnancy Discrimination Cases

Retaliation Cases under Sarbanes-Oxley and other statutes

Breach of contract issues including cases involving employment agreements, service agreements, and brokerage agreements.

American's with Disabilities Act and Family Medical Leave Act cases for discrimination, retaliation, failure to accommodate, or interference with employee rights.

Trade secret and confidential information protection cases
In addition to working on litigation matters, Hessam has provided counseling to both employers and employees regarding:
Employment and Severance Agreements

Non-Competes and Confidentiality Agreements

Employee Handbooks

Overtime law compliance

American's with Disabilities Act and Family Medical Leave Act compliance